March 2020
Inspired by the NOTA BENE's Interactive installation & Concept "In Order to Control"
---
SOCIAL DISTANCING AS SOCIAL VACCINE
My team and I have created this series on
Social Distancing as Social Vaccine
that addresses the critical importance of self-isolating during the COVID-19 world health crisis. With this series we hope to support the worldwide community of creatives during these times of uncertainty. The text for projections consists of news reports about COVID-19 taken from the
DW.com
.
Sadly, we here in Russia, we are still seeing people who are not taking care of themselves or self-isolating or wearing face masks. In this series we are wearing masks to
SAVE LIVES
. This's the civil responsibility of every person on earth. Please follow the official social distancing recommendations.
No one knows what will happen exactly. I'm not a doctor but I think that we have to understand why social distancing is so important right now. There are two future scenarios for a pandemic like this: fast and slow spread. Which scenario we will experience depends on how we all react to it in the early days of the outbreak right NOW. A fast pandemic is the worst case scenario which will cost many lives because of there are no counter measures in place to slow it down. A very rapid rate of infections, health care systems will be unable to handle it. There aren't enough resources, for example, medical equipment like ventilators, to help everybody. People will die untreated. As more health care workers get sick themselves, the capacity of health care systems falls even further and further. Therefore, to avoid the worst scenario, we – that literally means
THE WORLD
/
ALL OF US
– have to facilitate a slowdown of this pandemic. Since we don't have a vaccine for the virus, we just can gain time for researches who are working on developing cures and vaccinations. The only way in this case is being
SOCIAL DISTANCING
. We should act like a SOCIAL VACCINE. Not getting infected, not infecting others. Stay at home to protect those who need to be out for society to function: from doctors to cashiers. We all depend on each other to not get sick.
Stay home
.
Save lives
.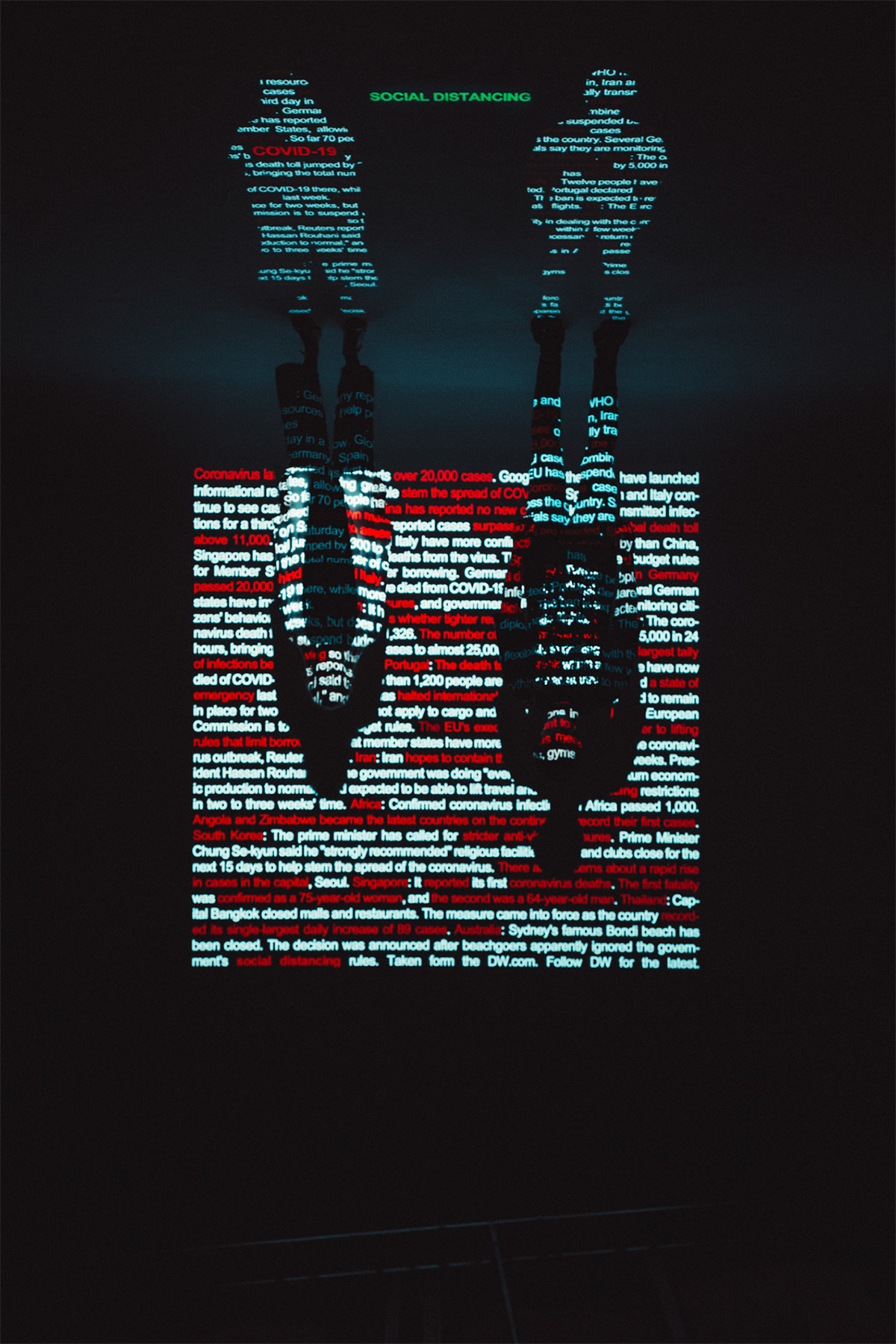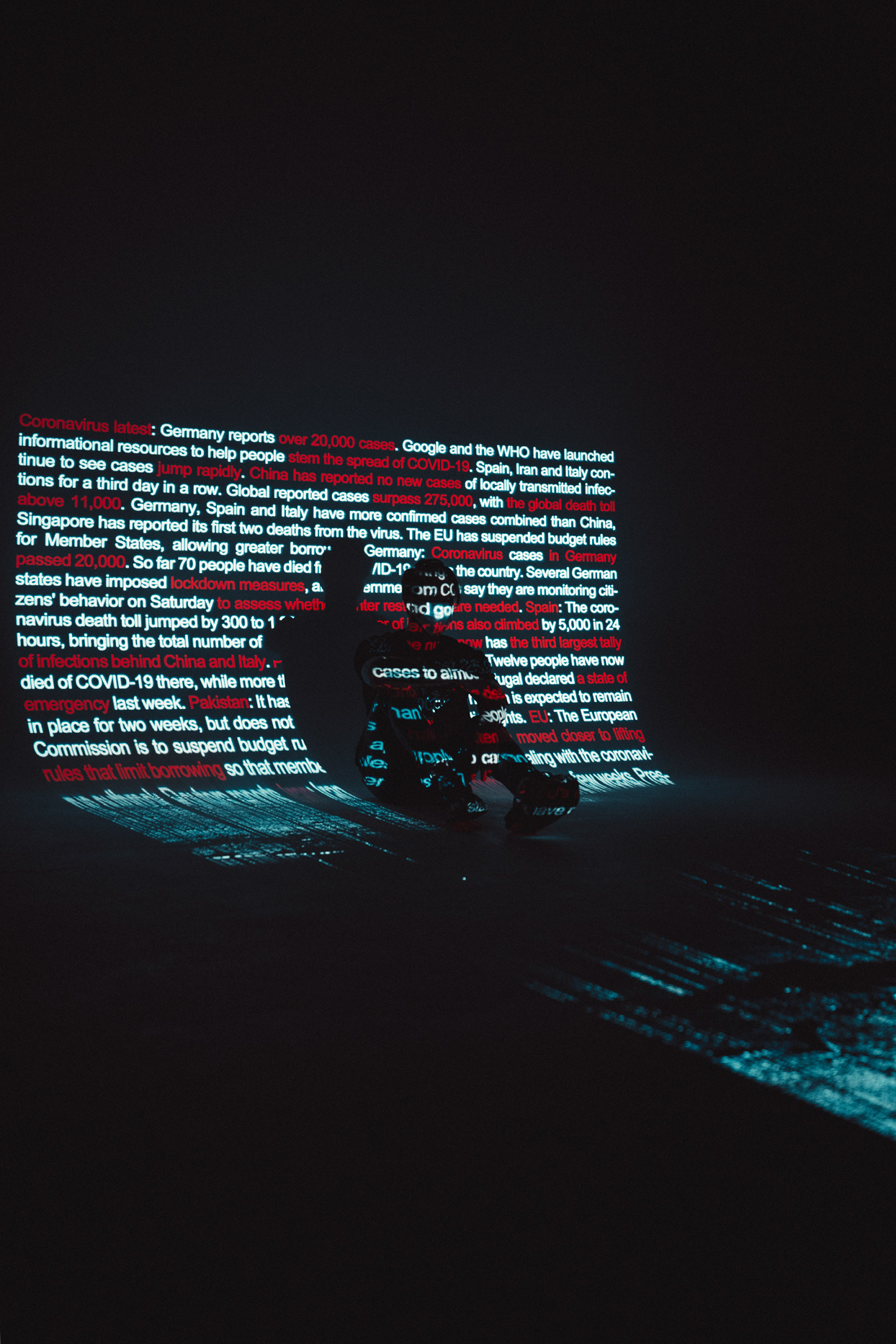 The
DW.com
in Chinese is reporting:
China's epidemic peak has passed? German expert: Will come again
The number of people infected with the new crown virus in China is rapidly declining, and some Germans are calling for lessons from China. However, several authoritative German experts warned that once the strong quarantine measures are lifted, China will definitely encounter a new epidemic again after a period of time, because quarantining a virus does not mean eradicating it.
The Health Commission of China stated on March 12 that given that there were no new confirmed case reports for one week in Hubei outside Wuhan, and that the vast majority of newly confirmed cases in all parts of the country outside Hubei were imported overseas, therefore " On the whole, the peak of the current round of epidemic in China has passed, and the epidemic has generally remained at a low level. "
On the evening of March 11, US President Trump also announced the imposition of an entry ban on the EU, saying that the United States is considering whether China's entry restrictions on China can be lifted in advance if the epidemic in China stabilizes.
German Chancellor Angela Merkel, Minister of Health Spand, and German Director of the Koch Institute (RKI) Lothar Wieler were also asked at a joint press conference at noon on March 11. : Given that the quarantine measures in Hubei Province have achieved significant results, should Germany also consider some of China's epidemic prevention measures. In this regard, while recognizing the effects of China's current strong epidemic prevention measures, Weller also pointed out that strong isolation does not mean that the virus will disappear from the world. He believes that once China removes strong quarantine measures, the number of cases will still increase. "This will have several waves. But no one knows when the next wave of peaks will arrive, nor how big the next wave will be. So the idea of expecting to isolate the virus from somewhere is naive.
"
Authoritative German expert: Chinese numbers will no longer be trusted
Christian Drosten, a well-known virologist at the Charité School of Medicine in Berlin, took the lead in cultivating SARS virus in a laboratory environment in 2003, and shared his research results with scholars worldwide. After the new crown virus epidemic began in January this year, the coronavirus expert was also considered to be the most important expert in German epidemic prevention.
Drosten also cooperated with Deguang to launch a daily popular science podcast on the new crown virus in the form of interviews. In the two weeks after the broadcast, the audience has exceeded 1 million. In
the program
on
March 11
, he also noted that many public calls for learning from China 's national defense epidemic model. Drosten emphasized that Germany should adopt an epidemic prevention method with less social and economic harm.
The host immediately retorted that the number of newly confirmed cases in China is indeed declining. In this regard, Drosten pointed out that with the gradual recovery of public life in Chinese society, from the perspective of epidemiology, the chain of infection will inevitably be activated again, and cases will definitely occur again.
In addition, Drosten also believes that in the next period, the number of cases reported by China will no longer be credible, because Chinese authorities are now trying to "end" the problem. "We are now seeing a 180-degree turn in China 's political position. The number of outbreaks gives the impression that almost all new cases are now imported from Italy."

Link: https://www.dw.com/zh/中国疫情高峰已过德国专家还会再来/a-52738776



/
One person can spread the virus to everyone.
In this day and age, it really is in all of our hands. Literally, and figuratively.
Crucial time.
Stay Home. Save Lives.
/