Saint—Petersburg
WYNWOOD design hotel
---
Mural «Д¥ĀЛИЗМ» by Pokras Lampas

Client:
WYNWOOD HOTEL

What Kind of Project it is:
Lampas's work «Д ¥ Ā Л И З М» is a Manifesto, dedicated to the duality of the perception of contemporary art. Its text in two languages, helping the viewer to explore both differences between alphabets and cultural references in the forms of letters, and combining them into the context of calligraphy of the future.
⠀
Dualism also reflects in the choice of color: the left part of the work is closer to the original range of the facade, while the right part is more contrast. Together they form the complete picture. The text itself is a Manifesto of Millennials with the values of past generations, made by borrowing the forms of letters from western and eastern, ancient and modern calligraphy.


«Д ¥ Ā Л И З М» is the largest mural by Pokras Lampas in St. Petersburg — it covers an area of more than 250 square meters. You can see mural «Д ¥ Ā Л И З М» at the kanal Griboedova st., 18-20, Saint Petersburg at the WYNWOOD Hotel.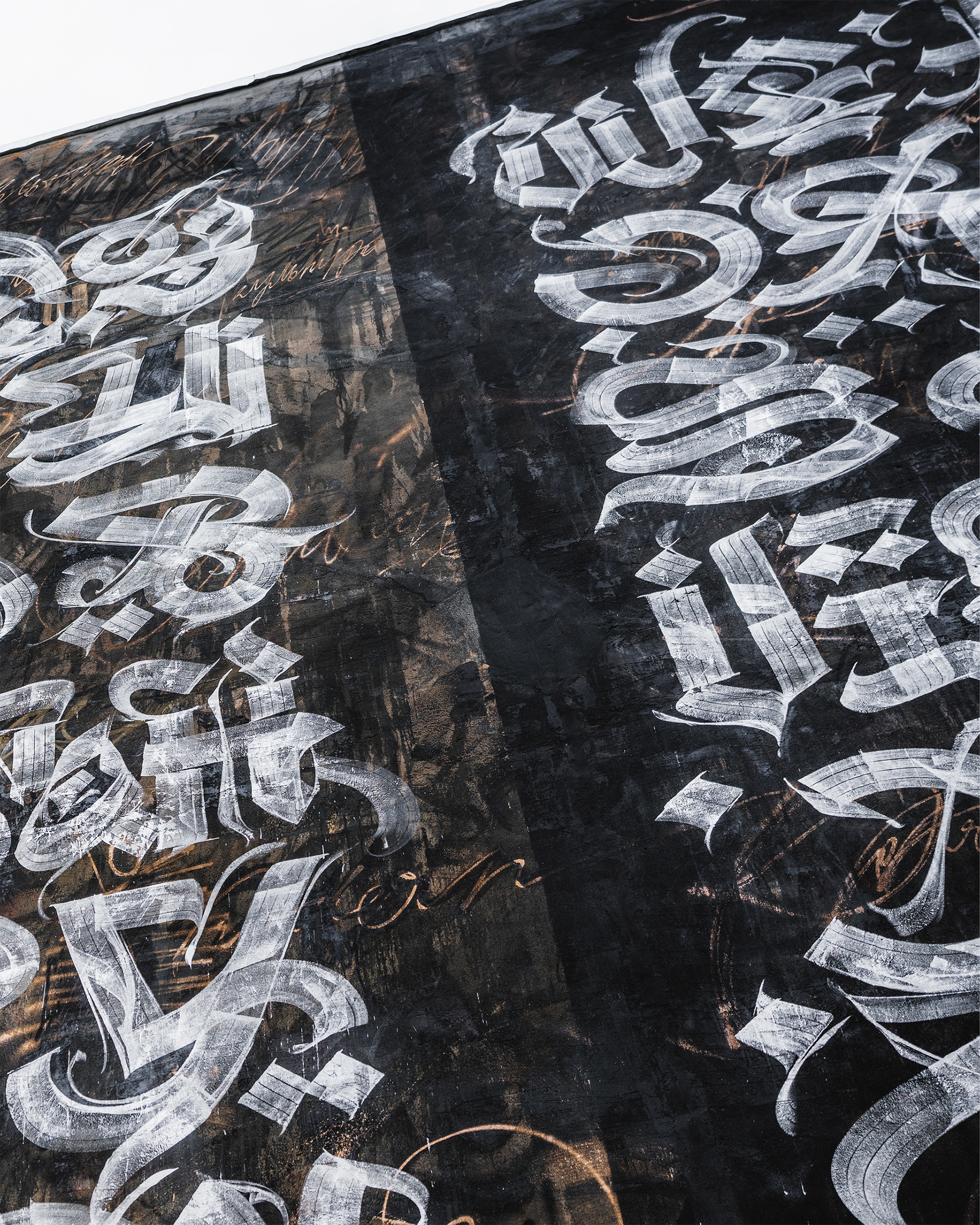 Special & Advertising art
---
Creative projects & Partnership with brands & artists.
Special
projects are partnerships with brands and / or artists based on experiments in photography that I practice; or independent work on different types of projects. All images, photos and graphics are created & used to promote a product or an idea on social media including interactive offline activities.
Advertising
art in the form of photography is to approach photographer's work as an artist whose job is to tell a captivating story through the use of stylized images, colors, lighting, and framing. The basic elements of work are to capture a mood, emotion or feeling that a product can elicit in a viewer.
See the example
.
Projects, both special and advertising, are accompanied by concepts.